Mike Harrison
The Gates of Troy



Joined: 03 Nov 2007
Posts: 1839
Location: Equidistant from New York City and Philadelphia, along the NJ Shore
Posted: Tue May 12, 2020 6:35 am

Post subject: Website Accolades

---

I couldn't be more pleased to share my great thanks to and sincere appreciation of Biondo Studio for the excellent work Denise and John did revamping the design of my website. They were both a pleasure to work with and couldn't have been more professional.

If/when you're considering your first website or an overhaul, definitely get in touch with Biondo Studio.
_________________
Mike
Male Voice Over Talent
The first step, they say, is admitting it: I am an O.A.V. And proud of it.

Karyn OBryant
Backstage Pass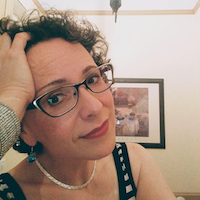 Joined: 23 Jul 2013
Posts: 464
Location: Portlandia-adjacent
Posted: Tue May 12, 2020 8:47 am

Post subject:

---

Biondo did my website too, and I couldn't be more pleased.

They do top-notch work.
_________________
* * * * * * * * * *
Pretending to be other people since 1986.

www.karynobryant.com