ShaneGraham057
Contributor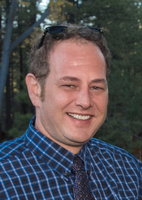 Joined: 01 May 2014
Posts: 49
Location: VA
Posted: Mon Nov 25, 2019 10:49 am

Post subject: Facebook - Good, Bad and Entertaining

---

While I am a fan of FB for making new contacts (while keeping in touch with old ones) Most (if not all) people I tend to 'unfollow' because I really don't care about your mindless ramblings that make you feel better about whatever vexes you at the moment.

Case in point - My acting coach. I genuinely like the guy, his teaching techniques and his EXTREME passion for most anything. If he has an opinion - he has an OPINION. Of course, his views on everything from the state of the actors landscape, to politics, to 'rights' had me unfollow his posts as it became less about the craft and more about his 'feelings' per se.
Here recently, I decided to pop onto his page to see if I could find any sort of useful insight he may have sprinkled in between his vitriol of the topic du jour, and I felt like I hit the gold mine. (As far as creativity and laughs go)

We all know that 'keywords' can be a powerful (and necessary) asset when it comes to marketing of most anything. Of course, entities like FB and the like also use them to target THEIR ads to us (Yes this rabbit hole runs deep)
So what did he do?

"When I joined Facebook, it asked for interests, books, and music I enjoy and I said to Facebook 'f- you... Iím not just gonna GIVE you information like that to target me with ads...' so I created some. Perhaps you enjoy these too?"

Brilliant reverse strategy? Or is he seriously losing his paranoid marbles?
Either way, I got a chuckle out of them.




BruceG
Contributore Level V



Joined: 01 Jun 2012
Posts: 186
Location: just south of Boston, MA
Posted: Mon Nov 25, 2019 11:07 am

Post subject:

---

Shane - this. is HILARIOUS! You are my hero; I'm inspired to do likewise.
_________________
"What was that? An exhibition? We need emotional content." - Bruce Lee, Enter The Dragon