Mike Harrison
The Gates of Troy



Joined: 03 Nov 2007
Posts: 1910
Location: Equidistant from New York City and Philadelphia, along the NJ Shore
Posted: Sun Dec 10, 2017 10:01 am

Post subject: What DAW features do you absolutely need?

---

What type(s) of voice-over (commercial, eLearning, audiobooks, etc.) do you do most, and what abilities/features do you absolutely require in your DAW (Digital Audio Workstation) to enable you to provide those types of VO?

If you (also) provide audio production services, please also share your needs.

Thanks!
_________________
Mike
Male Voice Over Talent
The first step, they say, is admitting it: I am an O.A.V. And proud of it.

MBVOXX
Contributore Level V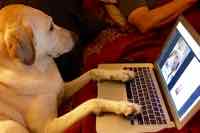 Joined: 03 Jun 2008
Posts: 195
Location: USA
Posted: Wed Dec 20, 2017 10:35 am

Post subject:

---

Record, play, export in Mp3, Wav or Aif