iannyc
Been Here Awhile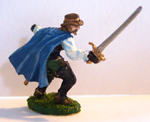 Joined: 04 Oct 2016
Posts: 256
Location: Brooklyn, NYC
Posted: Sat Jul 11, 2020 10:08 am

Post subject: The Wonder That Is the Apogee Hypemic

---

Too good not to share.

My voice-over producer friend said when Covid19 broke out, the big studios started buying up the

Apogee Hypemic

in large quantities and sending it to celebs for voice-over purposes.

It's a plug and play travel mic with analogue compression built-in, and it's designed to emulate a U-87. Not sure if it does that but man is this thing incredible.

A true game changer for travel kit options. $350 on amazon when it's back in stock, comes with adaptors, a stand and the cutest pop filter you've ever seen.