Mike Harrison
The Gates of Troy



Joined: 03 Nov 2007
Posts: 1865
Location: Equidistant from New York City and Philadelphia, along the NJ Shore
Posted: Sat Aug 17, 2019 6:44 pm

Post subject: Question: Adobe Audition CS6 on Mac

---

To Mac (Sierra) users of Adobe Audition CS6: can you please tell me whether there is an alias in your applications folder that points to Adobe Application Manager, and if there is an Adobe Applications Manager folder inside your Utilities folder? I'm trying to determine if Applications Manager is needed (I believe it was part of Creative Cloud).

Two years ago, after using Adobe Audition CS6 since 2012, I decided to give Creative Cloud a whirl. After a year, for the two applications I wanted to use (Audition and Photoshop), I found it overpriced. And that was before they raised the subscription rate. So I bowed out and went back to using Audition CS6, under MacOS 10.12.6 (Sierra).

A strange hiccup the other day necessitated a complete uninstall and reinstall of Audition. And now, I'm just wondering whether Applications Manager is still necessary, as I'm no longer using Creative Cloud and Audition is my only Adobe app. One of the things I've grown to dislike about Adobe over the years is that they tend to put a lot of software on my computer and, over time, I begin to wonder what it's all for and whether it's still needed.

Thanks!
_________________
Mike
Male Voice Over Talent
The first step, they say, is admitting it: I am an O.A.V. And proud of it.

Deirdre
Czarina Emeritus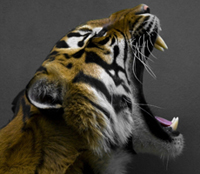 Joined: 10 Nov 2004
Posts: 12914
Location: East Jesus, Maine
Posted: Sun Aug 18, 2019 6:46 am

Post subject:

---

Check on the Adobe website for CS6 applications for Sierra.

I am using Photoshop CS3 on High Sierra and it has a different build that they gave for free because I have a valid application passcode.
_________________
DBCooperVO.com