Philip Banks
Je Ne Sais Quoi



Joined: 20 Jun 2005
Posts: 10368

Posted: Fri Jun 28, 2019 12:34 am

Post subject: Freedom from fear!

---

This must be shared by everyone, two Gnomes from Dublin and the entire Portknockie Brownie Pack. If this doesn't get 20,000 views by lunch time I am never going to say Good Morning to Sergei the village communist again!

https://vimeo.com/344963101
_________________
www.philipbanks.com
I am NOT a brand!
bobsouer
Frequent Flyer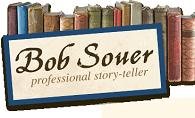 Joined: 15 Jul 2006
Posts: 9857
Location: Pittsburgh, PA
Posted: Tue Jul 02, 2019 12:38 pm

Post subject:

---

I truly appreciate your perspective, Philip!
_________________
Be well,
Bob Souer (just think of lemons)
The second nicest guy in voiceover.
+1-724-613-2749
ISDN, Source Connect, phone patch