Lance Blair
M&M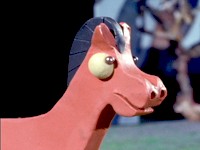 Joined: 03 Jun 2007
Posts: 2223
Location: Atlanta
Posted: Sat May 26, 2018 6:01 am

Post subject: New Explainer Video Demo

---

I had let my old Explainer Video Demo get stale. I didn't realize how much new material I had so I edited this together in REAPER. Any cuts you make to the audio makes changes to the video and then you can export it back out to a new video, and also export audio files too.

https://vimeo.com/271875947

As a side, have any of you done any whiteboard videos lately? That style seems to be going on the outs.
_________________
Skype: globalvoiceover
and now, http://lanceblairvo.com the blog is there now too!