SoundsGreat-Elaine Singer
King's Row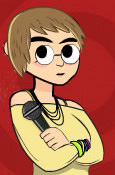 Joined: 30 Dec 2004
Posts: 1045
Location: Toronto, Canada
Posted: Sat Feb 05, 2005 10:23 am

Post subject: Lower quality recording

---

When you are asked to provide a a lower quality wav file for a phone system (11025 8 bit), is the background hiss expected? I hate providing something that sounds so awful. Is there a way to clean it up?



I am confused:? (So what else is new!)
_________________
Elaine
The Youthful Mature Voice (Emeritus)
Senectitude is not for the faint of heart.
kgenus
Seriously Devoted




Joined: 01 Dec 2004
Posts: 889
Location: Greater NYC Area
Posted: Sun Feb 06, 2005 2:49 pm

Post subject:

---

Elaine,



At that resolution, the hiss is standard and should not be something to worry about, remember, the telephone will filter out most of that and it will sound "normal" on the other end.



Kevin
_________________
Genus