Mike Harrison
The Gates of Troy



Joined: 03 Nov 2007
Posts: 1887
Location: Equidistant from New York City and Philadelphia, along the NJ Shore
Posted: Wed May 27, 2020 7:07 pm

Post subject: Pro Tools and snap-to zero crossings

---

Can any Pro Tools users (especially users of recent versions) tell me if there is an option to ensure the start- and end-points of selections will automatically snap to the point where the waveform crosses the zero line?

If an edit is made at any point in the waveform other than the zero crossing, a pop will be heard.

Thanks!
_________________
Mike
Male Voice Over Talent
The first step, they say, is admitting it: I am an O.A.V. And proud of it.

Matto
Club 300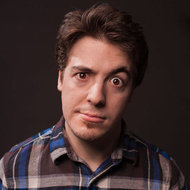 Joined: 27 Nov 2007
Posts: 369
Location: Vancouver Island, British Columbia
Posted: Thu May 28, 2020 12:37 pm

Post subject:

---

Following with interest, as an enthusiastic Pro Tools amateur...
_________________
www.mattcowlrick.com