Philip Banks
Je Ne Sais Quoi



Joined: 20 Jun 2005
Posts: 10368

Posted: Mon May 11, 2020 7:46 am

Post subject: It's not my fault business sucks

---

I've posted this elsewhere but thought it may prove valuable to a wider audience.

The best time to launch a business is in a recession. For those who don't know, a period of temporary economic decline during which trade and industrial activity are reduced, generally identified by a fall in GDP (Gross Domestic Product) in two successive quarters = a recession.

Two things. A business and a recession.

Wanting to make some money from voice over work is not the same as launching a voice over business. If you are broke from whence cometh the investment required? You will need more than you think and if you're like me you'll be an overnight success in year three. Any business can not reasonably expect to turn a profit in the first 2 years, all it needs to do is survive. I once managed to get someone a job at a TV station and when the contract ended she launched her VO career and was bankrupt a year later. When exactly does the aspiring VO need money?

We have the technical definition of recession but we need to understand that this one will be different and the consequences will be huge due to the usual ways of stimulating an economy not being appropriate.

The girl at school selling kisses for a dollar deciding to work longer hours and to drop her price to 50c is not going to stimulate anyone. What is the solution? The government is going to give the girl a business loan to promote herself and the schoolboys 50 cents to pay her for a kiss. Tempting?

Thought not.
_________________
www.philipbanks.com
I am NOT a brand!
todd ellis
A Zillion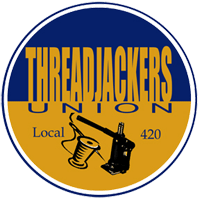 Joined: 02 Jan 2007
Posts: 9735
Location: little egypt
Posted: Tue May 12, 2020 8:24 am

Post subject:

---

Quote:
The girl at school selling kisses for a dollar deciding to work longer hours and to drop her price to 50c is not going to stimulate anyone.



well ... i don't know about THAT ...
_________________
"i know philip banks": todd ellis