ShaneGraham057
Contributor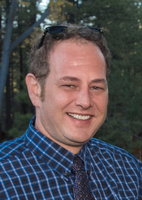 Joined: 01 May 2014
Posts: 49
Location: VA
Posted: Mon Nov 11, 2019 5:34 pm

Post subject:

---

I blame my time in the military for my mannerisms of "If you're on time - You're late. If you're early - you're on time."

Call it a disadvantage in some aspects, but regardless of any of my engagements - You better believe Im early.
Even if it does inconvenience me slightly.

Its difficult to release that same expectation of others, but I still kind of do.