Philip Banks
Je Ne Sais Quoi



Joined: 20 Jun 2005
Posts: 10182
Location: UK Portgordon, Scotland
Posted: Thu Jul 11, 2019 3:36 am

Post subject: Money management tool for VO people

---

I stole this idea from my previous life and it really helps.

Interesting fact. A Psychologist reported the results of a survey into the behaviour of the typical middle class American family commenting that the real jaw dropper was the following.

Parents were happy to openly discuss matters of sex in front of their children whereas they would adjourn to the bedroom to discuss money.

Of course families in the UK discuss nothing but are vaguely aware that there may be other people in the house.

https://vimeo.com/347486575
_________________
https://www.justvoicesagency.com/voice/philip-banks
...acting or simply reading out loud?
craigsvoicetalent
Contributor IV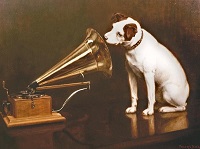 Joined: 04 Oct 2016
Posts: 112
Location: Houston baby!
Posted: Fri Jul 12, 2019 2:42 pm

Post subject:

---

"Of course families in the UK discuss nothing but are vaguely aware that there may be other people in the house. "

This really made me chuckle.

I left home at 18 to move into a flat. I did not know the following:
1. What rent was.
2. How to pay electricity.
3. How to clean my clothes. (Flat did not have a washing machine)
4. What credit was.
5. What car insurance was.
6. What any insurance was!
7. What "poll tax" was.
And the list goes on.
This is the British way!
_________________
Reading, talking and listening.

British Voice Over